Cataracts
Cataract surgery is one of the most common surgical procedures performed in the world today. Cataract surgery involves the removal of the cloudy crystalline lens from the eye. Surgery is considered when a cataract begins to cause symptoms that interfere with daily activities.
Eye Surgeons of Indiana specializes in modern cataract surgery. All of our surgeons use a no-shot, no-stitch, no-patch technique. A tiny, self-sealing incision is made in the cornea at the front of the eye. An advanced technique called phacoemulsification, which utilizes ultrasound technology, is used to remove the cataract. The natural lens shell, or capsule, is left behind. Finally, an artificial lens known as an intraocular lens implant (IOL) is placed in this capsule to restore focusing power within the eye. The entire procedure takes approximately 10-15 minutes.
After having cataract surgery, most patients experience a rapid improvement in vision without pain or restrictions in activity. Numerous studies have shown that cataract surgery can greatly improve quality of life and make common tasks, such as reading and driving, much easier and safer. According to a survey conducted by the American Society of Cataract and Refractive Surgery (ASCRS), more than 98% of cataract patients have improved vision after surgery.
Preparing for Cataract Surgery
Every patient who may be a candidate for cataract surgery receives a customized, comprehensive evaluation by the doctors and staff at Eye Surgeons of Indiana prior to scheduling surgery. This includes a number of tests to determine if cataracts are significantly affecting vision quality. Other eye conditions that may impact surgical results are identified and treated as well. A thorough discussion about the type of IOL to be used during surgery is completed during the evaluation. If both eyes require surgery, they are scheduled one eye at a time, typically a week or two apart. Most surgeries at Eye Surgeons of Indiana are performed at Surgical Care Center, an ultra-modern facility designed specifically for cataract surgery.
Advanced Technology Options
In addition to improved vision, modern cataract surgery allows many patients to become less dependent on glasses or contact lenses. Patients may choose to have laser assisted cataract surgery or a specialized IOL implanted at the time of their surgery. Eye Surgeons of Indiana specializes in helping you make the right decision to maximize visual improvement after cataract surgery.
We are excited to now offer the latest in refractive cataract surgery technology – the Light Adjustable Lens! The patient's residual refractive error is corrected post-operatively utilizing a UV light delivery system. We are seeing LASIK-like results with this technology. Typically, the patient opts for distance vision in both eyes, monovision, or modified monovision. We have been AMAZED by the results thus far!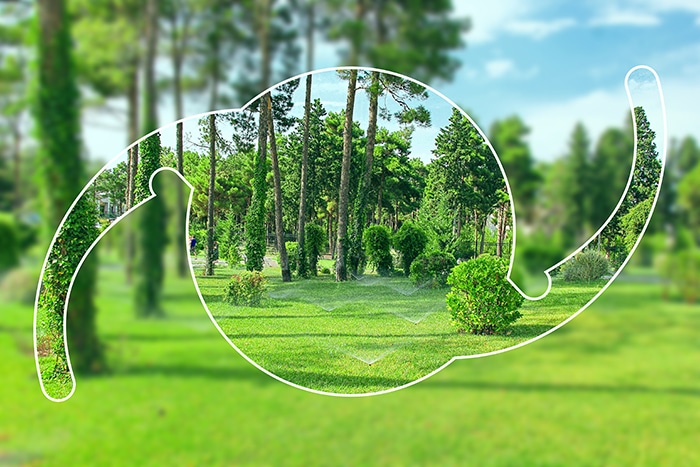 What to Expect During Surgery
Advanced surgical techniques used at Eye Surgeons of Indiana allow a fast, pain-free experience for most patients. An intravenous (IV) sedative is given for comfort throughout the procedure. In most cases, eye drops are the only form of anesthesia necessary. A board-certified anesthesiologist is present at every case. Most surgeries take only 10-15 minutes, although patients typically are at Surgical Care Center for approximately 2 hours the day of surgery.
Recovery After Surgery
A rapid recovery of vision is expected in most patients once our skilled cataract surgeons successfully perform the procedure. Driving is restricted until the first post-operative office visit is completed, which typically occurs the day after surgery. Strenuous activities are not recommended the day of the procedure. However, most regular daily activities, including reading, exercise, and work-related activities, are OK beginning the day after surgery. In most cases, prescription eye drops are used for about a month after surgery.
What Can I Expect During My Cataract Consult, Surgery, & Post-Operative Care?
Cataract Specialists
"I'm often asked, 'when you get cataracts, what technique would you have?' Without question, I would have a laser-assisted cataract procedure and placement of an advanced-technology IOL."

Dr. Michael Orr