Surgical Care Center
Exceeding patient expectations with compassionate patient care.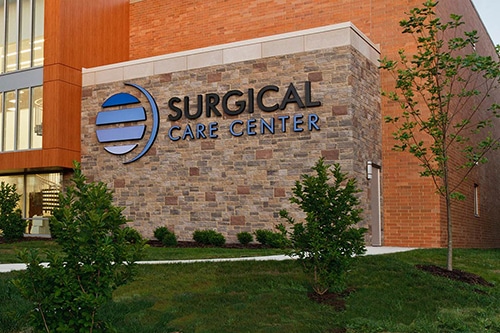 The Surgical Care Center was created in 1985 with one goal in mind: total patient satisfaction. Every detail at our Indianapolis eye care center, from the check-in stations to the surgical suites, was designed specifically to meet the needs of patients undergoing eye surgery. This cataract surgery center was a relatively new concept at the time. In fact, Surgical Care Center was one of the first free-standing ambulatory surgery centers in Indiana. Today, it is home to Eye Surgeons of Indiana, the world renowned leaders and innovators in cataract and related surgery.
The Surgical Care Center has earned an AAAHC Accredited Ambulatory Surgery Center, which is the highest honor of certification available.
The Personal attention you deserve. The convenience you need.
Surgical Care Center provides numerous advantages in comparison to eye surgery done in a hospital outpatient setting:
Convenience
Door-to-door transportation on the day of your surgery to our top eye center of Indiana
Central Indiana's first Medicare approved facility, exclusively devoted to cataract and related surgery
Insurance friendly – Charges and most importantly your average out-of-pocket cost is always less than procedures performed in the hospital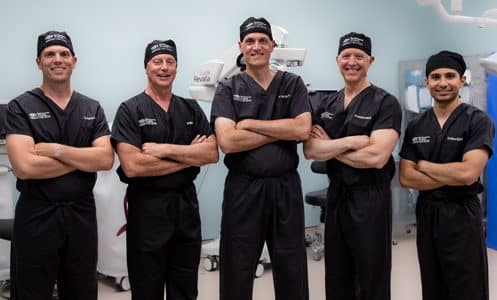 Comfort
Exceptional experienced staff specializing in eye surgery only
Ultra-modern surgical suites and recovery rooms
Advanced surgical techniques which allow most procedures to be done with topical anesthesia (eye drops) only
Anesthesiologist provides optimal patient comfort on an individual basis
Results
Our physicians have performed over 50,000 eye procedures at Surgical Care Center
Complication rates are considerably lower than the national average, even when compared to major university-based hospitals
Teamwork and experience allows the elimination of many costly errors
More than 98% of our patients rate their experience at SCC as superior care
Testimonials
Door-To-Door Transportation Service
We understand how inconvenient it can be to find someone to drive you to and from eye surgeries. That's why we offer a van service to provide you round-trip service to the Indianapolis eye care center on the day of your surgery. We go the extra mile, making sure that you get safely door-to-door.