Tina Allen, CEO/Executive Leader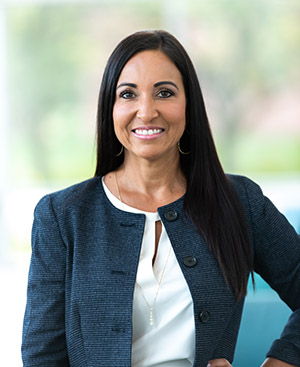 Meet the CEO of Eye Surgeons of Indiana, Tina Allen. Tina grew up in Marion, Indiana where she met her high school sweetheart and they've been married ever since. Her family, including three sons, now calls Geist home. Tina works from our flagship Indianapolis eye care center location on North Meridian.
With over 25 years of ophthalmic experience, Tina began her career as an optician and surgical scrub technician in San Diego. She joined Eye Surgeons of Indiana in July, 2001. Tina has acquired four certifications over the course of her lifelong career in the eye care industry: ABO (American Board of Opticianry), COA (Certified Ophthalmic Assistant), OSC (Ophthalmic Scribe Certification), and COE (Certified Ophthalmic Executive).
Tina is honored to work in an environment that embraces cutting edge technology. Tina says that "It is a blessing to be part of a team of surgeons, optometrists, and ophthalmic professionals that strive to work towards common goals and fundamental practices that lead to an outstanding patient experience." To Tina, employee engagement is one of the most important factors in the overall success of our company. She has created a culture where employees feel engaged, appreciated, and fulfilled.

In her spare time, Tina enjoys traveling, wake surfing, and spending time on Geist Reservoir. She also enjoys dog sitting Cooper, her son's Welsh Corgi.